As a culinary centre of excellence, HTA is proud to be associated with the industries leading accrediting bodies and affiliated organisations who share the same sentiment and dedication to culinary excellence.
As part of the World Associations of Chefs Societies (WACS) dedication to global culinary education, this programme seeks to recognise companies, associations or institutions which offer various culinary and pastry art programmes. The company must be an official business as defined by its local government or professional society; it must have been in existence for a minimum of five years and must have a track record of progress and success in developing and delivering quality education. The culinary and pastry art programmes offered must meet or exceed 12 quality culinary education standards established by the WACS Education Committee.
For more information visit www.worldchefs.org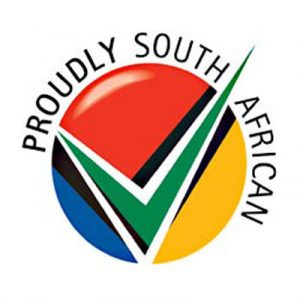 Proudly South African is the "buy local" campaign launched in 2001 by government, organised business, organised labour and community organisations (the constituencies represented in the National Economic Development and Labour Council – Nedlac) to boost job creation and pride in "local" by promoting South African companies and their 'home-grown' products and services.
For more information visit www.proudlysa.co.za
City & Guilds is the biggest name in global vocational education, with 2 million learners working towards qualifications every year. They create relevant qualifications that help learners gain the skills employer's value.
For more information visit www.cityandguilds.com
The South African Chefs Association (SAChefs) is recognised as the authority on food in South Africa. SAChefs is a professional culinary association of approximately 9 500 plus members, with six established branches throughout the country. Its members include catering and hotel company directors, restaurateurs, chefs, cooks, culinary educators, apprentices and trainees and can be found in every type of catering activity, from staff restaurants to fine dining and in-flight catering. The South African Chefs Association also plays an integral role in the training and continuous improvement of standards in the hospitality industry and abroad.
For more information visit www.sachefs.co.za
Culinary Team South Africa represents the chefs of South Africa on a national level and has been awarded official green and gold status by the Bureau of Heraldry. Culinary Team South Africa participate in culinary competitions around the world and are currently ranked 15th in the World.
HTA is the official training centre for Culinary Team South Africa.
For more information visit www.saca.co.za/culinary_team_south_africa.html
The Swiss Education Group is an alliance of five separate Swiss Hospitality Schools: the Swiss Hotel Management School, the Hotel Institute Montreux, Cesar Ritz Colleges, Culinary Arts Academy Switzerland, and International Hotel and Tourism Training Institute.
For more information visit https://www.swisseducation.com/en/
The Italian Chef Academy is the number one Chef school in Italy with the highest number of students registered every year. it is the leading Culinary Art education provider in Italia.
Italian Chef Academy's mission is to facilitate its student's insertion in the world of work, through excellent training paths and apprenticeships in prestigious restaurants.
For more information visit https://www.italianchefacademy.it/